Production line "Forced outages" due to build-up on Stainless Steel, has been a problem for food processing plants for decades. Forced outages result in thousands of pounds of lost production, as well as, increases in clean-up cost. LinkTech can replicate existing, or fabricate custom, equipment with "foods grade" UHMW*, resulting in a huge reduction in these forced outages, and increased production.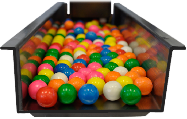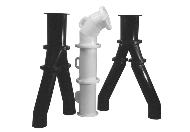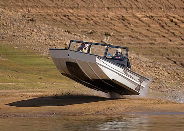 When it comes to moving product through a production line, LinkTech has solved product flow problems for companies moving food , chemical and dry bulk solids over 26 years. We have increased company's revenue millions of dollars by increasing the product flow in equipment fabricated with UHMW, while decreasing clean-up and maintenance time.
LinkTech offers solutions for improving system controls. Fabricating with anti-static UHMW manages build-up of <fines> in dust collector systems, hoppers, funnels, etc. By replacing Stainless Steel with a lighter weight UHMW companies greatly improves ergonomics in the workplace. Reducing the opportunity for injury, and potential damage to equipment.
Airboat and jet boat manufacturers use LinkTech's patented process to permanently bonds UHMW to fiberglass or aluminum hull airboat. These boats have been battle tested in the rivers of Alaska, Canada and Northwest America's. It has been determined that a laminated VersaPoly® has made these boats faster , safer, handle better and get better fuel economy.
We can also adhered UHMW to many surfaces, such as: Aluminum, Steel, Stainless Steel, Fiberglass, Stone, Concrete, and Wood
*UHMW - Ultra High Molecular Weight Polyethylene
SINCE 1992 LINKTECH HAS FABRICATED MATERIAL HANDLING EQUIPMENT FOR THE FOOD PROCESSING/PACKAGING, CHEMICAL AND DRY BULK SOLIDS INDUSTRIES. WE CAN REPLICATE EXISTING EQUIPMENT OR DESIGN CUSTOM EQUIPMENT FOR MOST ANY APPLICATION OR INDUSTRY.