LinkTechs infeed hopper on Whirlwind's DeClumper is safe, non stick, lightweight and easy to clean.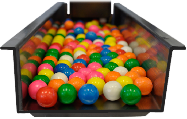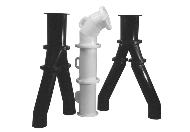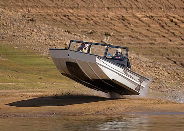 Solve product flow problems when moving food, dry bulk solids or chemicals.
Increase company revenue by increasing the product flow in equipment fabricated with UHMW, while decreasing clean-up and maintenance time.
Fabricating with anti-static UHMW* manages build-up of fines in dust collector systems, hoppers, funnels.
Replacing Stainless Steel with a lighter weight UHMW also improves ergonomics in the workplace.
Airboat and jet boat manufacturers permanently bonds UHMW to fiberglass or aluminum hull airboat.
These boats have been battle tested in the rivers of Alaska, Canada and Northwest America.
Adhere UHMW to most any surfaces: Aluminum, Steel, Stainless Steel, Fiberglass, Stone, Concrete, and Wood
LINKTECH FABRICATES EQUIPMENT FOR HANDLING FOOD PROCESSING & PACKAGING, CHEMICALS AND DRY BULK SOLIDS.
REPLACING EXISTING EQUIPMENT, OR CREATING CUSTOM EQUIPMENT.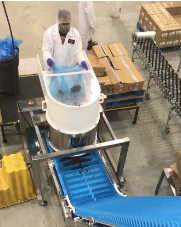 Click on photo to see video
*UHMW - Ultra High Molecular Weight Polyethylene